2016 Neopren Lust auf süße Lunch-Bag für Kinder. Unsere Fabrik akzeptieren ODM bunt Design Neopren-Lunch-Bag süße Lunch-Bag für Kinder, Fancy Neopren-Lunch-Bag. Es ist gut verkaufen Stil und kann Ihre Speisen und Getränke im Sommer kühl und im Winter warm halten.
Sonderausführung und thermische Konservierung Material von unserer bunten Muster entwerfen Neopren Fancy süße Lunch-Bag für Kinder halten Sie Ihre Lebensmitteln und Getränken im Sommer kühler und im Winter, ausgezeichnete Funktion warm halten die ursprüngliche Temperatur maximal bis zu sechs Stunden, je nach Außentemperatur Zustand.
1. Features:
1). weich und Neopren-Material isoliert.
2).-Logo, Farbe und Größe angepasst werden können.
3). modische und multifunktionelle.
4). halten Sie die Lebensmittel kühl und warm.
5). hohe Qualität, saubere, einfache und handliche Design.
2. über uns:
Ware Co., Ltd. Dongguan-Hongtu Sport befindet sich im Liaobu Stadt Dongguan city
Guangdong Provinz, China Festland. Spezialisiert auf die Herstellung von Laptop-Taschen
einschließlich Liner Bags und behandeln Notebook-Taschen, Handytasche- und Handy-Boxen,
Lunchtüten, Sport Miederhosen, Kamerataschen, Tasse Kissen, Tauchen Material Handschuhe usw.
auf. Alle unsere Produkte sind modisch und praktisch, ausgezeichnet in der Qualität und kommen in ein
komplette Palette von Artikeln. Wir haben eine professionelles Design Team und Produktion Werkstatt.
Wir bieten Service, das ist vernünftig und unterstützt durch Integrität unter strenger Beachtung
Qualität. Mehr als 20 Länder weltweit nutzen unsere Produkte. Wir haben mehrere Händler in
vielen Landern und pflegen gute Arbeitsbeziehungen.
3. Zahlung
T/T, Western Union und unwiderrufliches l/c am Anblick.  Bestätigen Sie bitte Details mit uns vor
Zahlung tun.
4. Shippment
1). in der Regel liefern wir unsere Ware durch DHL, UPS, FedEx usw. für die kleinen Auftrag, aber große
Menge Sie auch auf dem Seeweg oder auf dem Luftweg können.
2). tracking-Nummer wird Ihnen unmittelbar nach der Geburt.
5. unsere Vorteile
1). Wir sind ein professioneller Hersteller und wir haben ein professionelles Design-Team und
Produktionswerkstatt.
2). unsere Produkte werden aus umweltfreundlichen Materialien hergestellt.
3). Wir nehmen erstklassige Materialien garantieren die hochwertigen Produkte bieten.
4). eine individuelle Form, Größe, Logo und Design sind herzlich willkommen.
5). bester Preis, bester Service und prompte Lieferung.
Product information

Product name

2016 Neoprene Fancy Cute Lunch Bag for Children

FOB price

1.86-2.85 USD

Material

2.5mm~3.5mm neoprene

Size

As per design

Color

customized

Service

OEM, ODM, Design, buyer logo service offered

Type

Lunch bag

Use

Foods, can

Suit for

Sandwich, fruit, bread and so on

Specifications

1.Soft neoprene mateial 2.High quality with factory price 3.Timely delivery 4.hot sell worldwide

Shipping and payment

Port

Shenzhen china mainland.

Payment

T/T, Western Union and by irrevocable L/C at sight.

MOQ

500 pcs

Sample lead time

5-7 days

Delivery time

In general 20 days after order and all product details are confirmed

Packaging

Each piece in PP bag then 100 pcs in a carton box



Bist du interessiert, 2016 Neopren Fancy süße Lunch Bag für Kinder, Bitte informieren Sie uns und die zufrieden
Zitat werden send to you. Steuern wir zielt auf die ausgezeichnete und Strick-Qualität, prompte Lieferung und Konkurrenzfähiger Preis und wir werden unser Bestes versuchen, um Anforderungen zu erfüllen.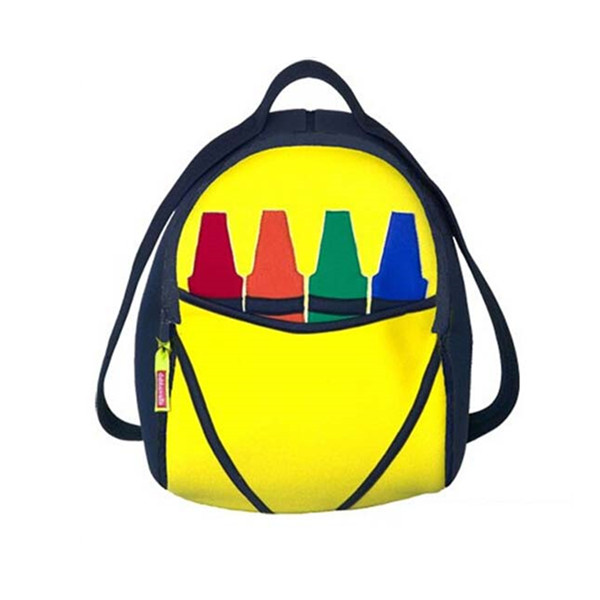 Produktgruppe : Lunch-Bag